Silver Tincture ( colloidal silver)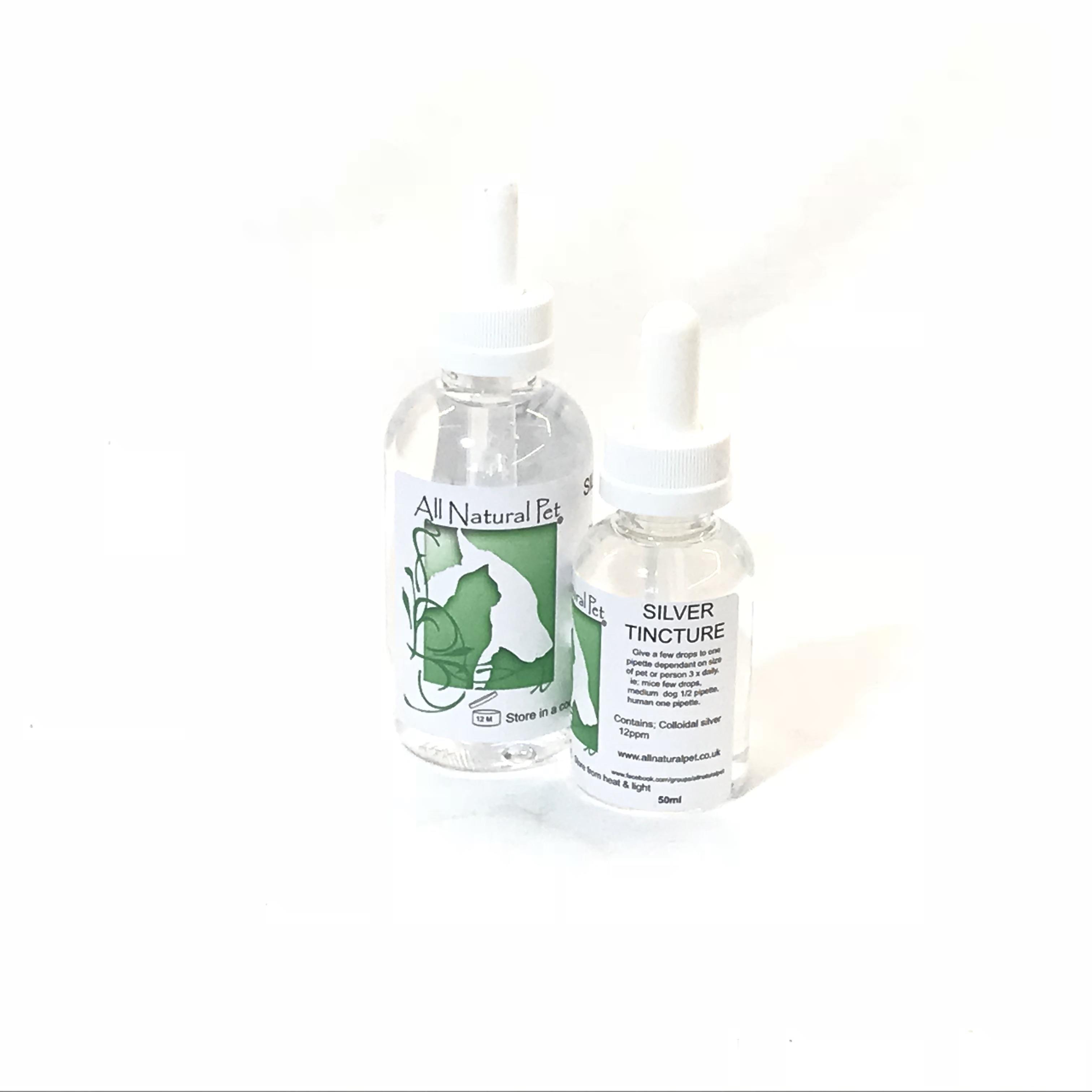 SILVER TINCTURE - (colloidal silver)
Instructions for use :- Give from a few drops to one pipette ( dependent on pet size ) 3 times daily. May also be used once weekly as a preventative and immune boost.
Can also be used topically.
Maybe Used for any internal bacterial & fungal infections, viruses, or any single celled organism.  Also great to boost the immune system.
Contains - Colloidal silver 12ppm  (a colloid consisting of silver particles suspended in liquid) 
Universal for Pets and Humans
Store away from heat & Light