Silver Tincture ( colloidal silver)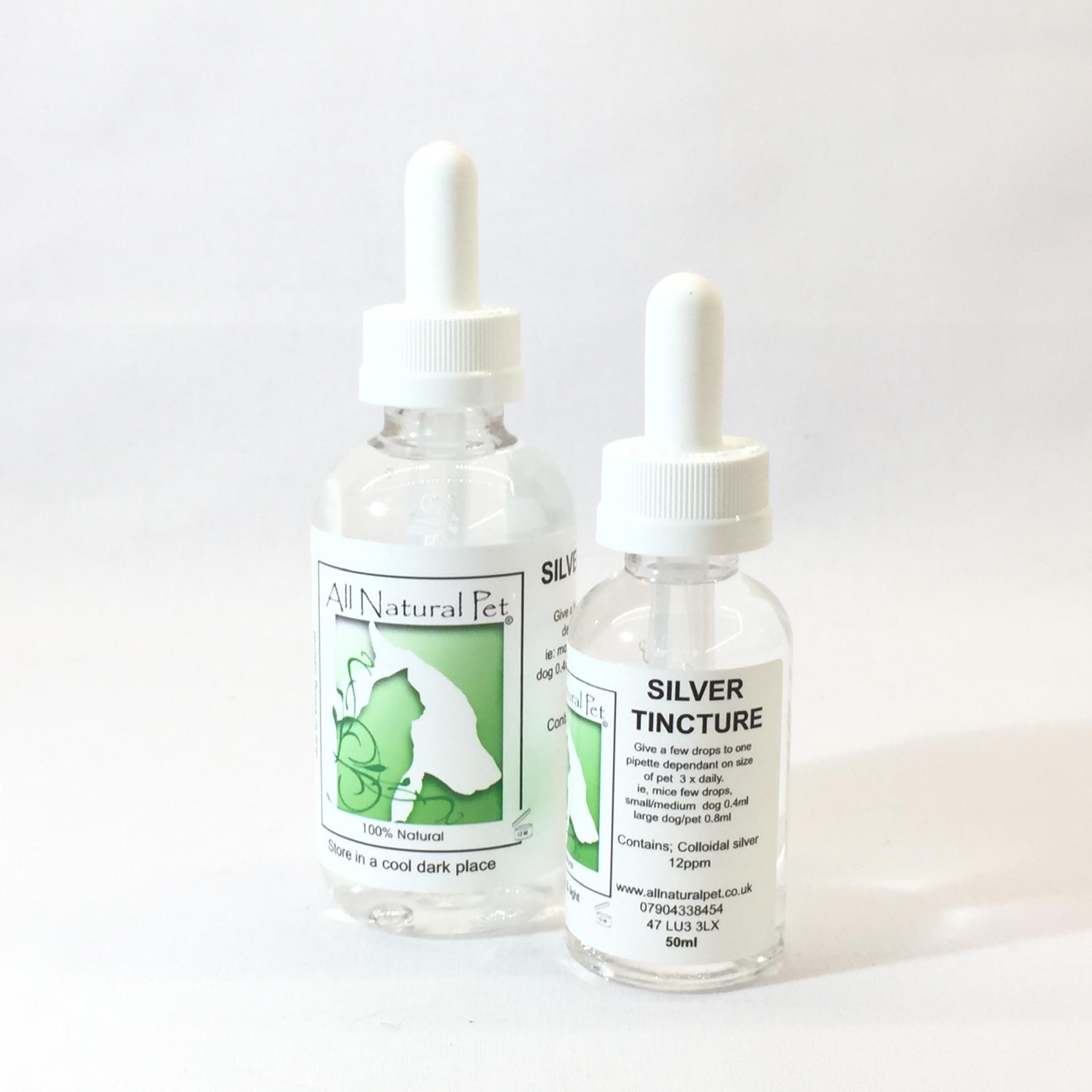 SILVER TINCTURE/SPRAY - (colloidal silver)
Instructions for use :- Give from a few drops to one pipette ( dependent on pet size ) 3 times daily. 
Can also be used topically as a spray
An age old remedy to help support the Immune system, and to use topically on skin problems.
Contains - Colloidal silver 12ppm  (a colloid consisting of silver particles suspended in liquid) 
Universal for Pets and Humans
Store away from heat & Light
jane o' connell
I use this as a support if I feel poorly. Have also applied topically on a cold sore .
T Raven
Excellent product
JAKKI RAE
Love this amazing product!! I used this on my old boy and my puppy. My old boy Glen used to get gum infections and this was the only product that worked. When my girl mishka got dressed she took a wee while to heal then had a wee infection on her cut where her stitches were and this product cleared it up in a few days. Highly recommend to anyone.
Gillian Findlay
I use this for everything alongside Rayanna's other natural products. Use it as an internal support and spray it onto wounds or rashes.